Okay ladies and gents, as promised a few weeks ago (I know, I've been buzy lately), here is the second part of the WCG Malaysia 2007 coverage - Cosplay chapter!!

Well, this was my first time going around an event to take photos of cosplay gals. So as you can see, some of the pics have 'broken' lighting. I was quite nervous and excited that my hands shoke when I took the photos, I swear! >.<

Okay, enuf talk, let the show begin! (Not that there is much =P) Enjoy!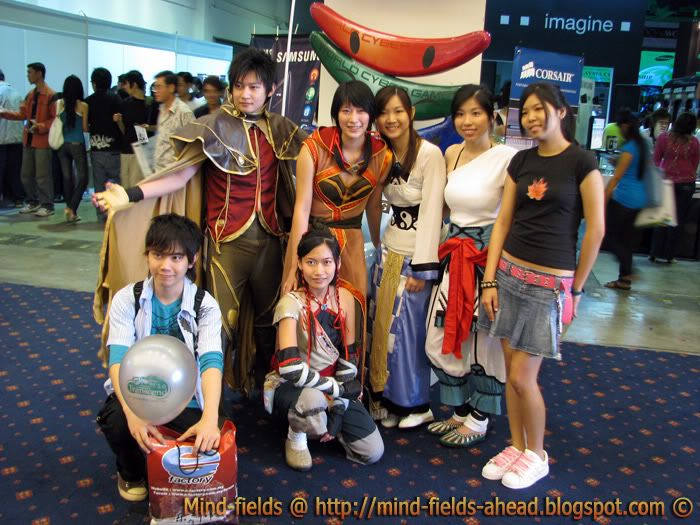 Cosplayers for the Gameflier booth. I think it's RO cosplay. I kinda 'tumpang' shot here, lolx.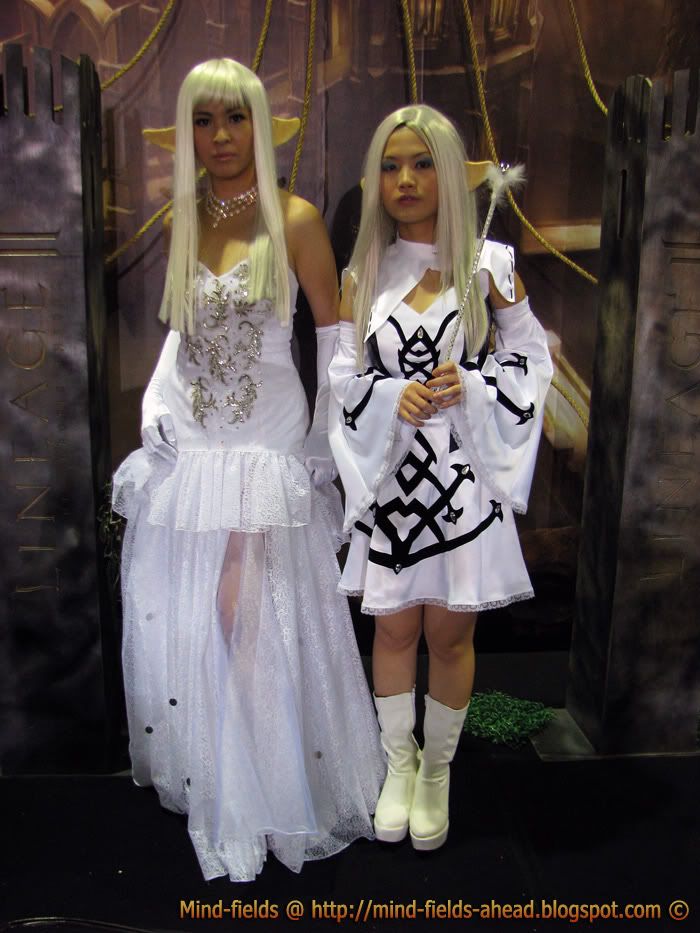 Very elaborate, sexy and kinky Lineage II cosplay. The elven ears look kinda fake. But still cute ne~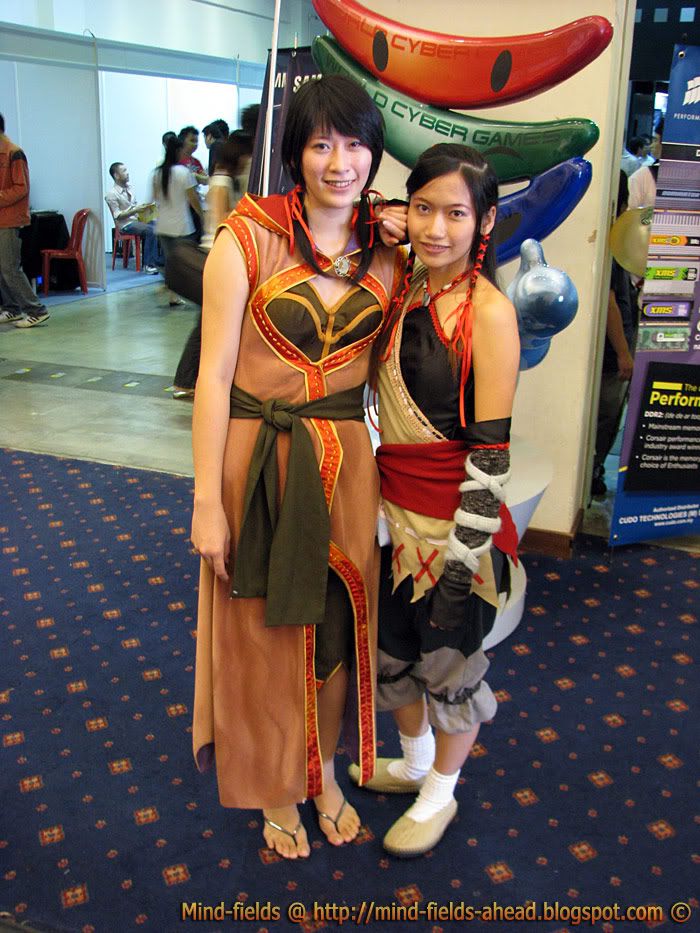 Haha, caught them off guard. They had no choice but to let me take their photos.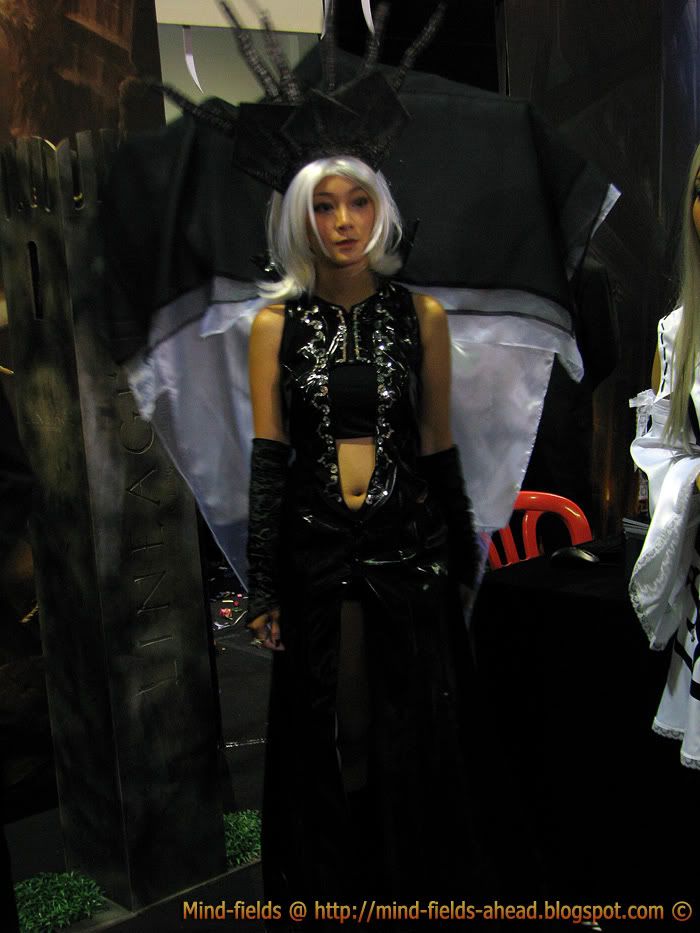 Another Lineage II cosplay. Black version. The contraption behind her is not the background, it's a decoration stuck to her back! Isn't that heavy??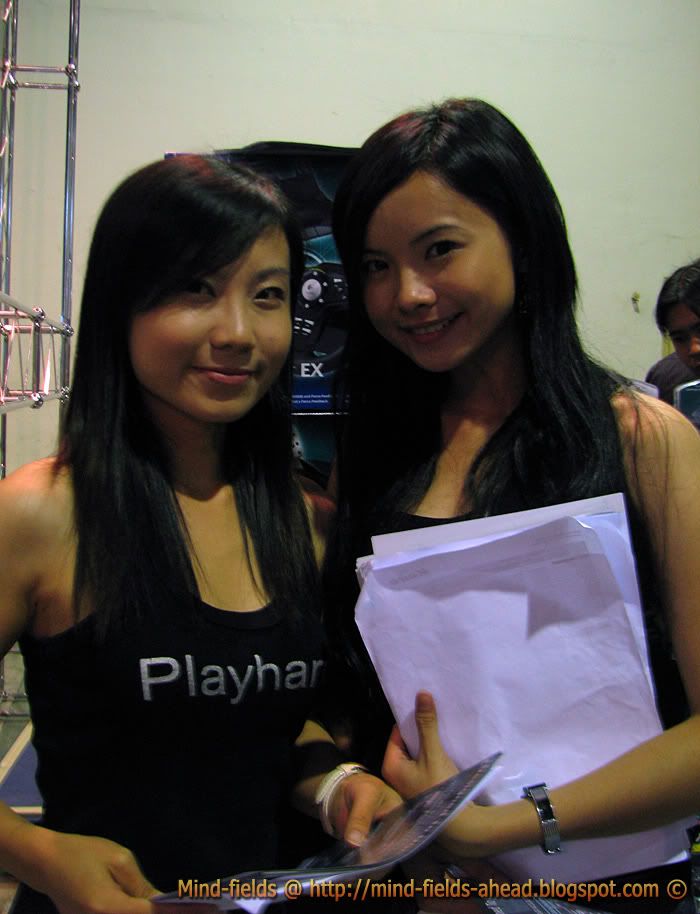 The Logitech gals!! Two pretties! I made a few rounds before finally collecting enuf guts to ask them for a shot. I was worried they'd decline but fortunately they nodded! My hands were shaking when I took their photos. No kidding!
Lol, ain't no cosplay. There was an Indian wedding exhibition just beside the WCG hall, thought I'd take some boke shots.
Okay, now that's a wrap for the cosplay chapter. Overall I liked the cosplayers in WCG Malaysia 2007. There were some other gals that I hoped to shoot, but you know, shy lah. Lolx.
Hopefully I'll get better in my photographing skills and bring more eye candy in future events. Hajime signing off!