The popular MMORPG (Massively Multi Player Online Role Playing Game) - Perfect World which is said to stand alongside World of Warcraft is going to get a English translation. (It was originally developed in Chinese). To spread news and hype, the company Cubisoft, which is responsible for the distribution of the game in Malaysia held a tour all around Malaysia.

My collegue Wayne , who is also a PW player took my attention to the event that they are going to organize at a place near to where we live. The event was held at a cyber cafe called TBun and is located in Genting Klang. There are competitions, lucky draws etc. After makan-ing at KFC with my collegue/junior (Wayne also happen to have studied in Inti and took the same course as me so that makes me senpai, muahaha. Right Wayne? =P)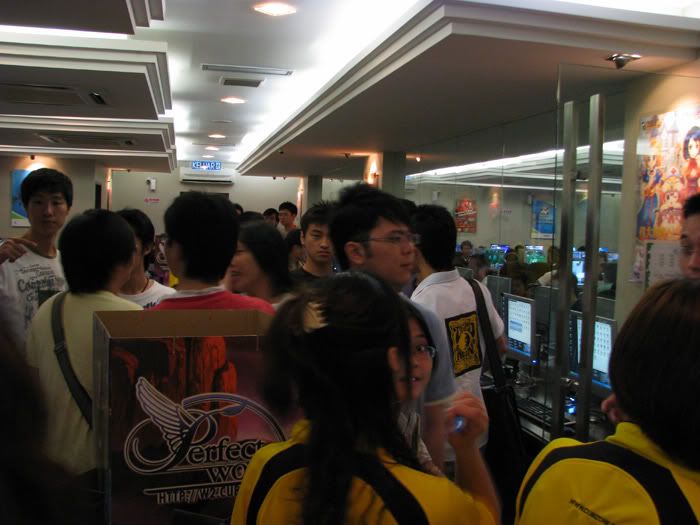 Where ya lookin' at Wayne?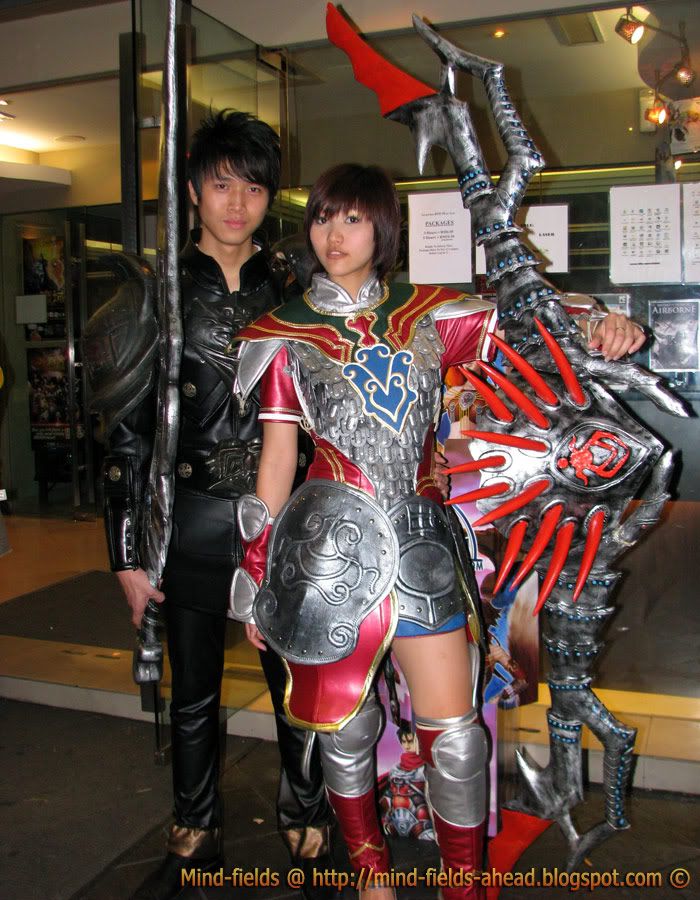 Gosh, those look... heavy! Mmmm, warrior babes... I wonder if...
Right now the English server is still not operational. Well Wayne, guess we'll have to wait. And John, hope your fire won't burn out before the server opens. Dang, I'll stay content with Pangya for now. =_="